Popularity:
Publisher's description

Calcium: Hex4w is a C# .Net 2.0 class library that enables an application programmer to generate a HSBC Hex4w UK BACS Financial model.




Size: 693KB
Cost: $206.00


Platform: Windows2000,WinXP
License: Free To Try
Category: Development::Components & Libraries
Date Added: Nov 30, 2007
Last check for an update: May 22, 2017
Last version date: Jan 26, 2008
Page Visit: 77
Malware Status: Clean
Scan Date: Mar 24, 2008
Link to Calcium: Hex4w Object Model sample code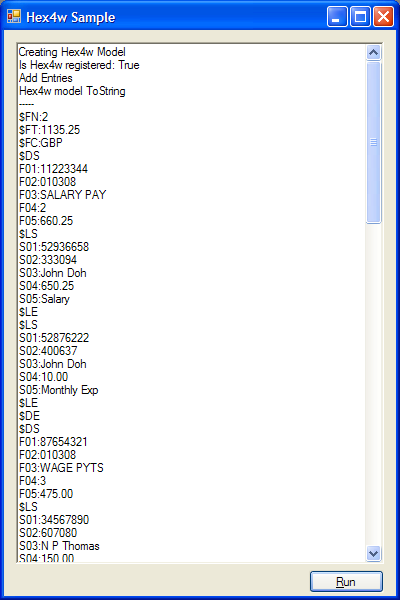 Let others know your opinion about Calcium: Hex4w Object Model! Add your comments:
No comments have been provided.
Disclaimer:
DoubleR Software Download is not responsible for the content of the publisher's description or website. We cannot be held liable for issues that arise from the download or use of these products. We take every care to ensure that software available from this site is adware-spyware-virus-free but any software downloaded should be virus-checked by the downloader.